Ein gesundes Neues wünschen wir Euch noch.

Und legen mit den nächsten Bands für BRETINGA 2012 nach!
Ach, das wird ein Fest.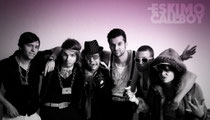 Enter Shikari wuchteten ihn international, We Butter The Bread With Butter national erstmals auf die metallische Landkarte. Werden ESKIMO CALLBOY nun seine ersten Superstars? Die Rede ist vom relativ neuen Genre namens Elektrocore, dem sich ESKIMO CALLBOY aus Castrop-Rauxel mit Herz und Seele verschrieben haben. Und eines steht fest: Diese unbekümmert und frisch auftretende Truppe wird gehörig polarisieren.
// mehr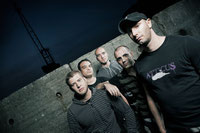 Deutscher Ska-Punk der Extraklasse! THE BANDGEEK MAFIA aus Trier mischt seit 2007 die Welt des Ska-Punks gehörig auf. Ein eigenwilliger Stilmix aus Ska-Off-Beats, die mit melancholischen Melodieführungen und aggressiven Shouts & Screamo gekreuzt werden. Die Live-Umsetzung legte vielerorts Feuer! 
// mehr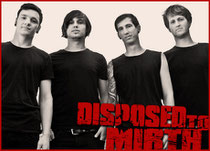 Immer etwas schwierig eine Band-Biographie zu schreiben, weil es natürlich niemanden mehr interessiert, welchem Gitarristen welcher Furz 1998 gerade quer saß. Es sei denn es gibt ein paar interessante Fakts - mal abgesehen von dem Sound natürlich - die man von den Leuten in einer Band erzählen kann!
// mehr