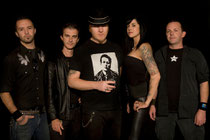 THE MAHONES
momentan mit den Dropkick Murphys auf Tour, geben sich im Sommer auf dem BRETINGA Rockfestival 2012 die Ehre.
The Mahones ist Kanadas Irish Folkpunk Band Nummer 1 und wurde 1990 gegründet. Mit Einflüssen von The Clash, The Pogues, The Who, Husker Du and The Dubliners und jeder Menge Irish Whiskey sowie einer sehr attraktiven Lady am Akkordeon ist die Band Live ein absoluter Partygarant !
// mehr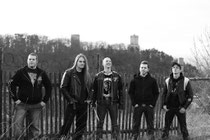 STRANGERS
Die STRANGERS sind eine Band aus Eckartsberga
(Sachsen-Anhalt), deren Musik hauptsächlich im HardRock und Metal anzusiedeln ist.
// mehr